Gas fireplaces are an amazing way to add ambiance, inexpensive heat, and backup heat all available at the flick of a switch or the click of a remote. The first step is deciding what style of fireplace will suit your specific need, so keep reading to understand the different categories of gas fireplaces available:
Built in gas fireplaces are available in endless shapes and sizes, including both modern and traditional styles. These units are framed into walls and are installed either during the construction of a house, during a "mini renovation" when we remove an existing fireplace or fir out an unused wall to accommodate a new fireplace. These fireplaces are generally tiled or stoned in and once they are installed they cannot be removed without damage to the finishing. These fireplaces can be sized for heat output volumes anywhere from 500 sq.ft. up to 2,000 sq.ft. and beyond.
Click manufacturer logos below to view products.
Gas Fireplace inserts are either Propane or Natural gas. These fireplaces are designed to be placed inside of an already existing fireplace, usually a masonry fireplace for burning wood. The new venting runs up the existing chimney using it as a path for the two new liners which need to be run to serve the gas insert. This style of fireplace is a great way to seal up the old inefficient  masonry fireplace which helps with both the heating and cooling of the home. Even when the fireplace is not being used, it helps to remove drafts coming from the fireplace. These units generally have a heating volume of 800 sq.ft. to 1500 sq.ft.
Click manufacturer logo below to view products.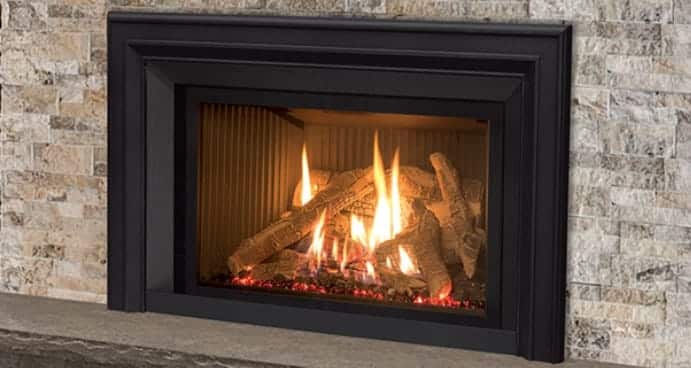 Come visit our showroom to speak with an expert and check out some examples of the products we carry. If you have any questions or concerns before visiting feel free to contact us.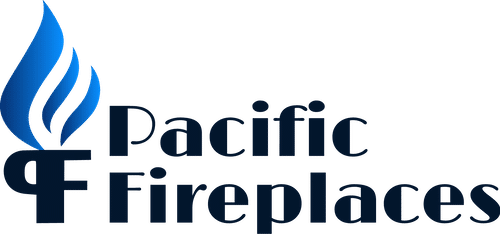 2205 Keating Cross Rd, Saanichton, BC
Monday – Friday 9:00AM – 4:30PM
Saturday: 10:00AM – 4:00PM