Natural gas and propane fireplaces are an amazing way to add ambiance, comfort and inexpensive heat at the flick of a switch or the click of a remote. As an added bonus gas fireplaces are great backup heat even in power outages. The first step is figuring out what category of fireplace will suit your specific need so keep reading for a breakdown of the different types of fireplaces. Depending on what you currently have, this will be an important first step to purchase a new fireplace.
Built in gas fireplaces are available in endless shapes and sizes, including both modern and traditional styles. These are often called "Zero Clearance" fireplaces (though they do have clearance rules!!). These units are built into walls and are commonly installed when the house is first being built. Built ins can be be added after the house is built as well by building often with just a little bit of framing, drywall and finishing.
These fireplaces are usually tiled or stoned in and once they are installed they cannot be removed without removing the finishing. This means after 20-30 years at the end of the fireplace's life usually the finishing will have to be redone as well. This type fireplaces has the largest heat range and price range, as they can be very very small or very VERY large, though most commonly it is somewhere in between.
Installing built-in fireplaces is typically a larger undertaking compared to inserts or stoves. Once the unit is installed finishing such as paint, tile or stone will still need to be done. Built in installs are typically one day installs, but they can run into two day jobs and there is still finishing work that needs to be done once the fireplace is fully installed.
Click manufacturer logos below to view products.
Propane and natural gas fireplace inserts are a type of fireplace that are made to be put into a wood fireplace opening to turn an open wood fireplace into an efficient, clean gas fireplace. The new venting runs up the old wood fireplace chimney, making venting the new gas insert very simple. This style of gas fireplace is a great way to stop drafts and seal up the inefficient masonry fireplace while simultaneously adding an extremely efficient and powerful source of heat and maintaining the beautiful ambiance. 
The great thing about inserts is even when they are not being used, because the chimney and fireplace opening is being closed off, they help heat the house in the winter and cool it in the summer as you are basically closing a window that has been open for many years!
Most gas fireplace inserts installations are a one day project, start to finish.
Click manufacturer logo below to view products.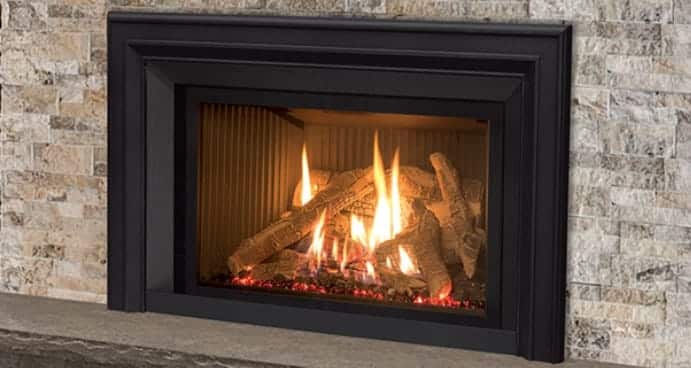 This type of gas fireplace known as a "Stove" or "Freestanding Fireplace" are often one of the easiest options to add to an already finished home. They are the most flexible in how they can be vented, with each units often having multiple options. These units can be vented up old wood stove chimneys built of brick, directly out an outside wall, up through the attic and roof. 

With many options varying from the extremely modern, to the extremely traditional freestanding stoves are a great way to add that cozy, warm feeling to a room with minimal mess and minor loss of floor space. Most gas stove installs are a one day project start to finish.
Click manufacturer logos below to view products.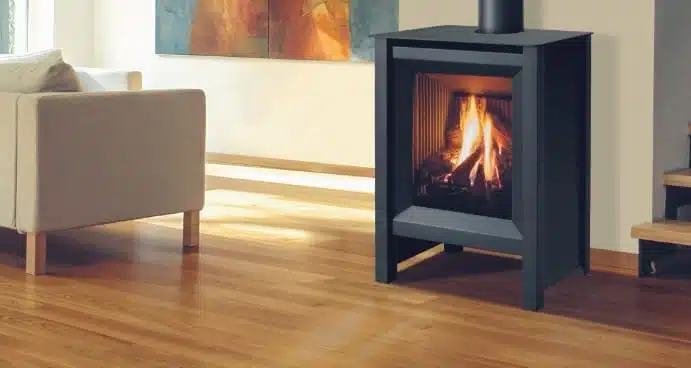 Come visit our showroom to speak with an expert and check out some examples of the products we carry. If you have any questions or concerns before visiting feel free to contact us.