Gas Fireplace Service Line: 250-544-6789
Did you know that the white "cloudiness" on the inside of your fireplace glass can permanently damage your glass over time if it is not properly cleaned off?
Did you know ammonia based glass cleaners can react with the coating on your fireplace glass and permanently ruin the glass?
Did you know that if you have to replace your fireplace glass it can cost anywhere from $300-$600?
The life expectancy of a gas fireplace is typically 20-30 years. One of the keys to keeping your fireplace heating well, running safely and lasting for a long time to come is annual maintenance. The BC Safety authority as well as gas appliance manufacturers recommend annual maintenance on gas fireplaces for exactly this reason.
Pacific Fireplaces specializes in the repair and maintenance of fireplaces, and makes certain our technicians are equipped with the appropriate tools and knowledge to properly assess if your fireplace is running safely. Having these correct tools is not the industry standard, but we strongly believe that if we are being hired to service an appliance we should invest in and maintain the proper tools to be confident that our customers are safe, and their fireplaces are working properly.
Please be aware that during heating seasons (Sept-Jan) the wait list for our services can reach upwards of 6-8 weeks. If you want to avoid waiting, two good alternatives are to book far in advance or to plan to have your service done in the off season. Fireplaces are usually not used from May – August, however the acidic coating on the inside of the glass is still potentially causing damage over the summer while it sits unused. This is why the end of season is actually a great time to have your fireplace cleaned if you do not need your pilot restarted for heating season.
We commonly get asked about electric fireplace maintenance. Essentially the only maintenance for electric fireplaces is that some older units require light bulb changes every few years, and unplugging the unit and giving it a good vacuum or blowing it out with some compressed air is a great way to keep the unit clean.
For repairs we deal with Dimplex electric fireplaces. If you have a Dimplex and need repairs feel free to give us a call for service, or bring the unit in and we can repair it in our shop. We do not perform repairs on other brands as most are not designed to be repairable and part availability is often an issue.
For warranty and repairs for Osburn, Enviro and Valcourt feel free to contact us.
We do not offer a chimney sweeping service, instead we recommend you to contact Aero Furnace Duct & Chimney for a WETT certified chimney sweep.

Come visit our showroom to speak with an expert and check out some examples of the products we carry. If you have any questions or concerns before visiting feel free to contact us.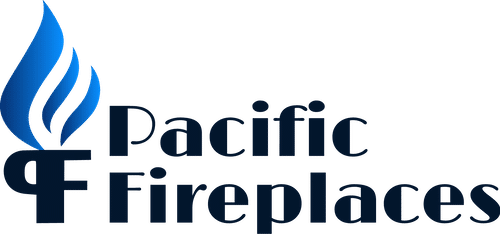 2205 Keating Cross Rd, Saanichton, BC
Monday – Friday 9:00AM – 4:30PM
Saturday: 10:00AM – 4:00PM