Wood fireplaces are an extremely cost effective way to add a huge volume of warmth and comfort to your home. With efficiencies of up to 70 – 80% and strict EPA guidelines for emissions these are a far cry from the wood stoves of years past. If you have access to wood and you don't mind a bit of chopping then the next step is to decide what type of fireplace best suits your installation requirements – we can help with that, and walk you through the process from start to finish.
Built in Wood Fireplaces

("Zero clearance")
Wood Fireplaces are available in endless shapes and sizes, and are commonly referred to as "Factory built Fireplaces" or "zero-clearance fireplaces". These units are framed into walls and are installed either during the construction of a house, or else they require a mini renovation when the existing fireplace is removed or a wall is adjusted and re-framed to accommodate the new fireplace and the venting. These fireplaces are generally tiled or stoned in and once they are installed they cannot be removed without damage to the finishing. New Wood Fireplaces tend to be extremely heavy, anywhere from 400 lbs up to 1000 lbs.
Click manufacturer logos below to view products.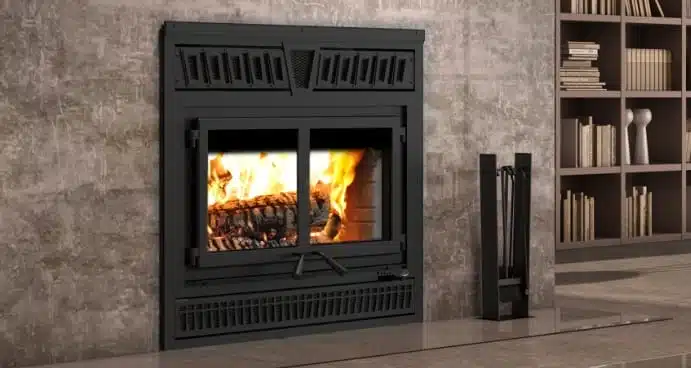 Wood inserts are designed to be installed into an already existing masonry fireplace. The new vent runs up the existing brick chimney using it as a path for the new stainless steel liner which is needed to serve the new wood insert. This style of fireplace is a great way to seal up the old inefficient  masonry fireplace which helps with both the heating and cooling of the home. Even when the fireplace is not being used, it helps to remove drafts coming from the fireplace. These fireplaces are far more efficient, with heat outputs often close to that of a mid-sized furnace. These units generally have a heating volume of 1200-2500 square feet.
Click manufacturer logos below to view products.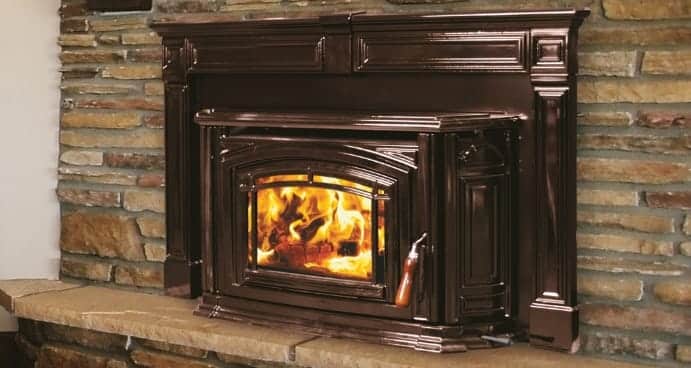 This style of fireplace is often called a "wood stove" and is a self-contained unit. They are often vented into an existing masonry chimney and are available in a variety of styles, finishes, and heating volumes. It is essentially a wood insert with legs, so performance and heating it is very similar to a wood insert. They can be vented either through an existing masonry chimney or with a new metal chimney that goes up through the ceiling and out the roof.
Click manufacturer logos below to view products.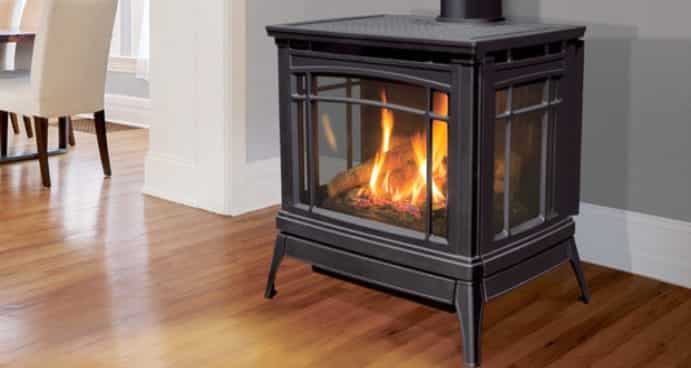 Come visit our showroom to speak with an expert and check out some examples of the products we carry. If you have any questions or concerns before visiting feel free to contact us.